The Stone Boutique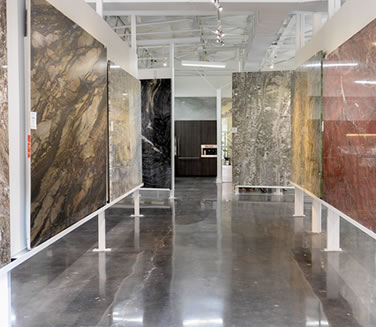 The Stone Boutique endeavors to exhibit, retail and manufacture the finest products using the most beautiful stone the world has to offer.
In Melbourne's ever expanding built environment, it is paramount for design and architecture to have grounded and strong expressions. What could be more "grounded and strong" than natural stone. The uniqueness and overwhelming antiquity of stone make it an instant work of art. As a result we have seen a recent significant shift away from engineered stone to natural.
From a vanity or kitchen bench top to a feature wall or custom designed furniture, our exotic stones are the perfect way to express individually or display your our piece of mother nature's "Rock Art".